Onam, Kerala's Own Festival
Onam is the national festival of the state of Kerala. Its the harvest festival. People irrespective of their religion celebrate onam with traditional gaiety and fervor. Its said
that where there is a Keralite there will be Onam celebration. People decorate their houses with floral carpets for ten days that precede Onam.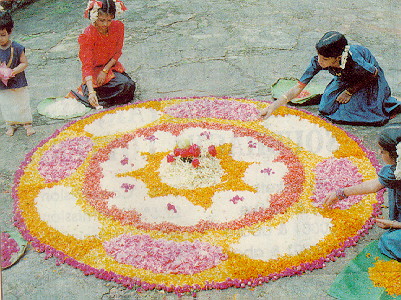 One of the main features of Onam is the grand feast in the traditional Kerala style. People sit on floor and eat food from plantain leaf. And eventhough I can not give you a grand Onam sadya (feast) right now, I hope to treat you all to a net-sadya !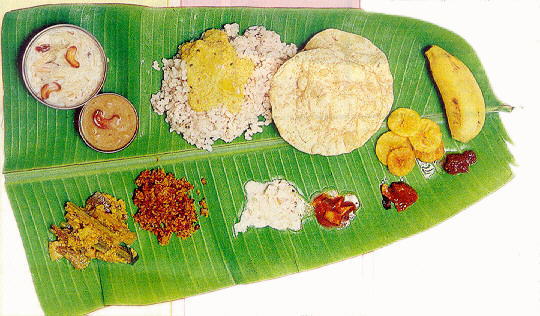 Apart from the fact that its the harvest festival, Onam has a legend behind it. There was a time when this place was ruled by a very just king called Bali. Its believed that this king will visit Kerala once every year to visit his people.
Its the festival of the land. The capital city Trivandrum, as usual has geared up for the festival. People are out in large number in the streets to watch various cultural programs as well as for shopping. The whole celebrations will culminate on the 30th of August with a grand procession through the city's main street called the Mahatma Gandhi Road.
Back to homepage